Welcome to 518th Laetare de Stavelot on March 18, 19 and 20, 2023
Publié le 04/03/2023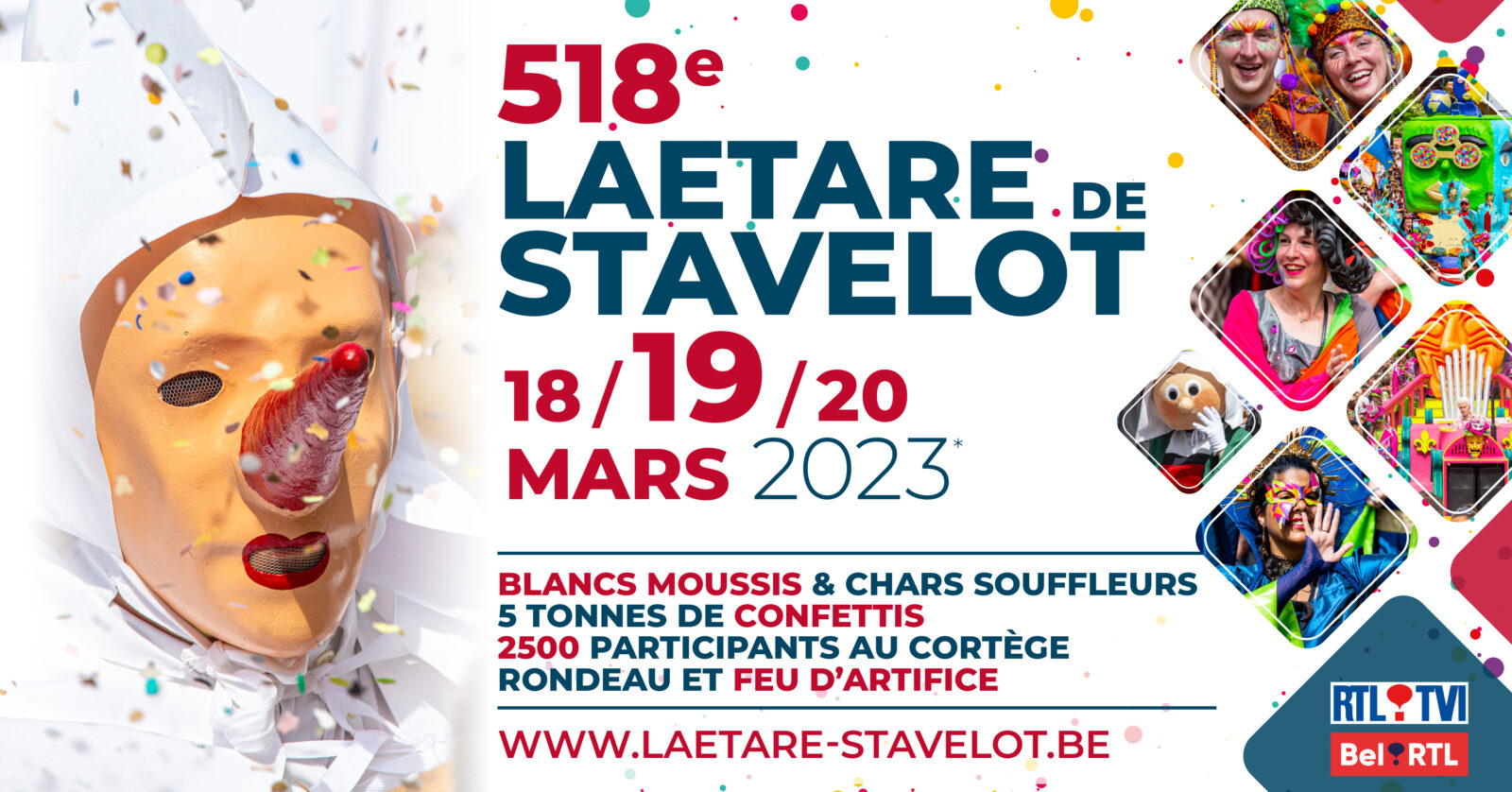 https://www.facebook.com/events/536841644487674/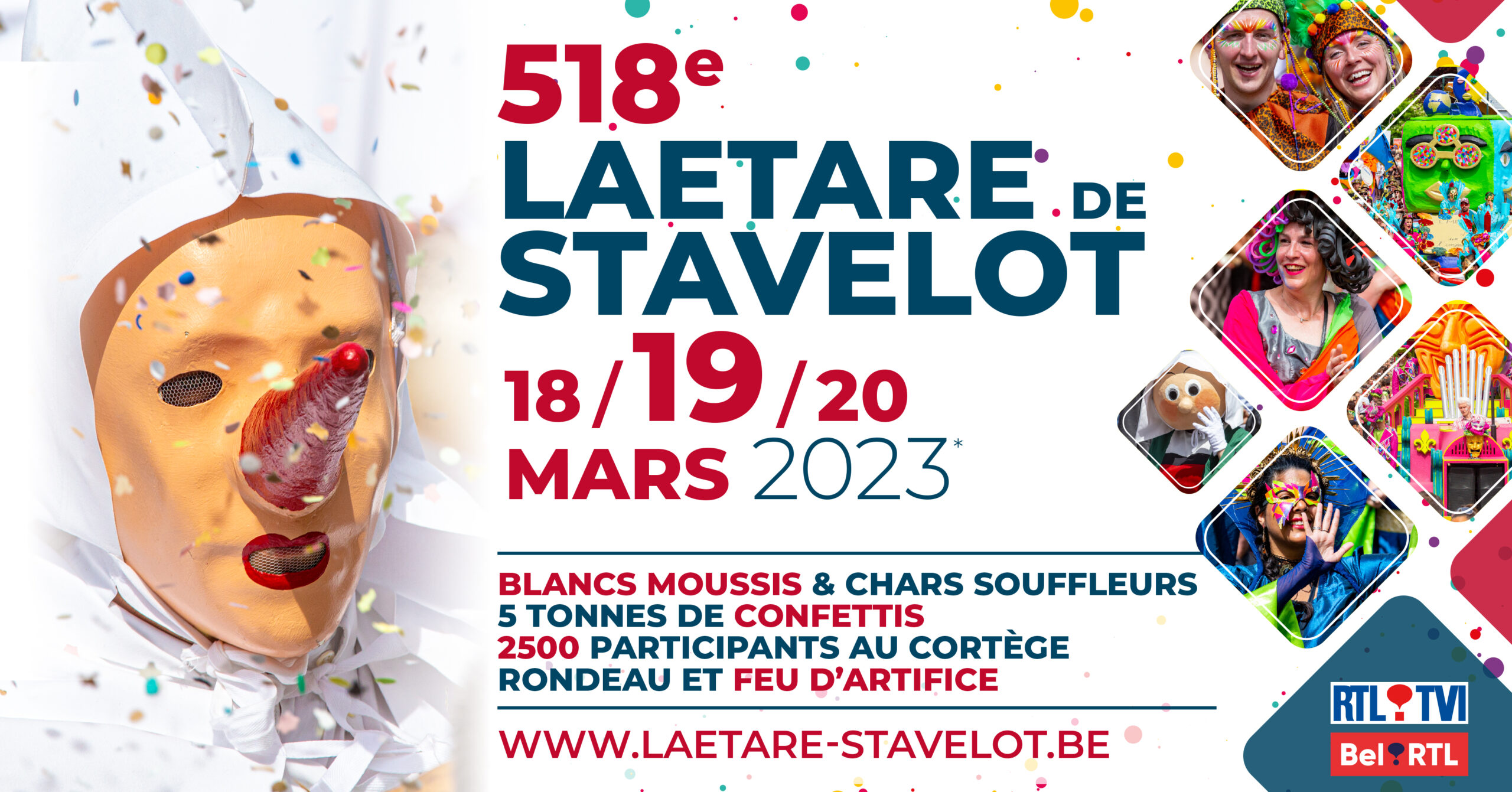 Welcome to 518th Laetare de Stavelot on March 18, 19 and 20, 2023
For the program for these 3 crazy days:
Saturday, March 18, 2023
8:00 p.m. : Ball at the Abbey , free entry into heated tent. Purely carnivalesque atmosphere.
8:30 p.m. : Night Procession of humor and light.
Sunday, March 19, 2023
12:30 a.m. : City entertainment with the Réveil Ardennais
1:30 p.m. : Grand Parade of Laetare Stavelot with 2,500 participants. The magic of the show appointment with the public Rondeau des Blancs-Moussis (Place St-Remacle, at the end of procession) The afternoon until evening : Podiums at the Abbey, fanfare, harmonies and Bandas
9:00 p.m. : One of the biggest fireworks in the area!
10:00 p.m. : Nuit Blanche des Blancs-Moussis in the cellars of the Abbey with Bandas and Orchestras.
Monday, March 20, 2023
3:00 p.m. : Output folkloric and musical groups.
00:30 a.m. : Awards ceremony at the Abbey.
Entrance fee
————-
Saturday March 18, 2023
Free Entrance
Sunday March 19, 2023
Entrance € 5.00 (and for children over 12)
FREE entry for children under 12
& for the inhabitants of the commune of Stavelot
(upon presentation of your identity card)
_________________________
More information on Laetare de Stavelot :
www.laetare-stavelot.be
Like our Facebook page Laetare de Stavelot :
https://www.facebook.com/laetaredestavelot/